---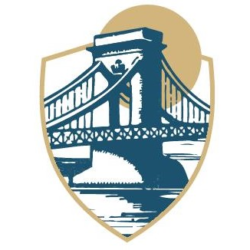 Beginning of the year at the Budapest City Diplomacy Academy

The second academic year at the Budapest City Diplomacy Academy has begun. Of the 43 applicants, 39 met the announced requirements. The applicants took the written knowledge assessment at the end of September, after which they were able to demonstrate their skills, motivation and English language skills in a personal introduction before a panel of experts. Last year's graduates also took part in the
admissions process.

Ultimately, 23 people were invited to begin their studies in city diplomacy. The admitted students range in age from 22 to 35, with an average of 28 years. 11 students are women and 12 men, and they come from a variety of educational and occupational backgrounds.

We held our first class on October 16, during which the administration of the Academy, the City Diplomacy Group of the Mayor's Office and the Budapest Cultural Center supervising the education were introduced. Students each presented their previous studies, current activities, and ideas connecting to city diplomacy studies. Then Péter Balázs, the director of the Academy and Csaba Káncz, a foreign policy analyst, presented an overview of world political processes and the role and opportunities of smaller states and big cities.

The training has already been accredited this year, with sessions taking place every second Saturday between October and May.